Heavy Haulage
Truckoman has provided cargo haulage and retains a large fleet of tractors and trailer, of various types, that allow us to move a range of conventional heavy loads and bulk liquids for our customers. Loads of up to 100 metric tons and 22m in length can be routinely moved using our extendable flatbed and low bed trailers. An extensive fleet of specialized tankers allows us to transport hydrocarbon based liquids, fuels, potable and brackish water, chemicals and waste products. As our procedures and equipment become more sophisticated we can now also offer a range of transport services to move heavy and over gauge loads across Oman and into the GCC.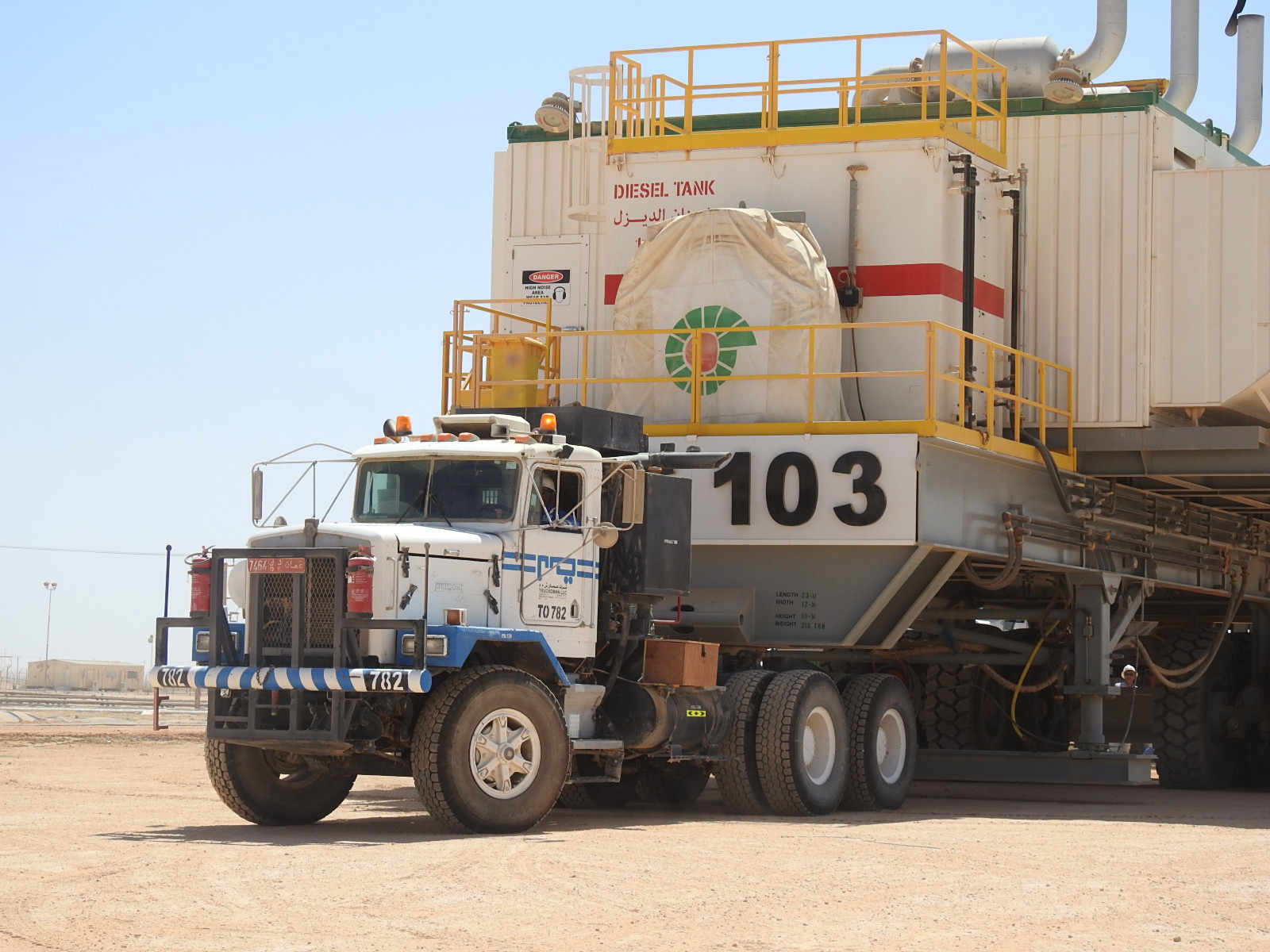 Our understanding of port procedures and local routes enable Truckoman to plan the most cost-effective route to mobilise difficult and complex cargos, even to remote locations.
Customers for such services have often included drilling companies mobilizing their rigs from port to an infield location, and utilities delivering capital equipment to construction sites as well as temporary structures.
For a larger mobilization we can put together a solution that covers all aspects of the movement in Oman including ROP and Ministry of Transport permissions as well as the road safety requirements of the various oil companies.
Contact Details
Muscat Head Office
TOGS Petroleum Logistics Complex
Building No. 6066, Block No. 1/M/306
Plot No. 1325, Way No. 671
Al Jiffnein, Muscat, Sultanate of Oman
Phone: +968 2230 8800
Fax: +968 2230 8877
Email: info@truckomangroup.com
Opening Time:
Sunday - Thursday, 8am to 5pm